The first season has ended and this is what I think about the Breaking Bad's spin off.
One of the best thing is about the service, Netflix was delivering each episode a week. this is really nice because avoid to be spoiled by the social network's users like happened with another series like Orange is the new black and House of Cards.
Other thing I liked is that the story about the person who is turning into Saul Goodman does not have too much related about the main Breaking Bad's story, is really another independent story with it's own topics and stuff related to the lawyer life. A lawyer who in his past life was called slippery Jimmy because he was always cheating other people to earn money to do nothing, just to grab some other beers and start again.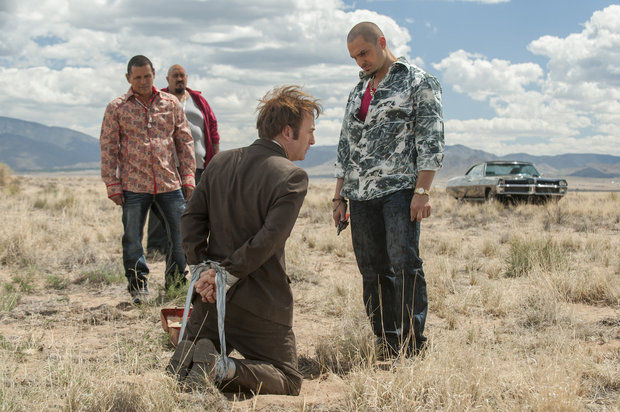 I really liked how some characters who are going to be in the Breaking Bad story like tuco appears in the episode to connect their lives without knowledge that in the future they are gonna be related.
Is really cool how the parking lot's guy is one of the most dangerous person in the series, I mean both Better Call Saul and Breaking Bad, how this old man has the easy to break a bone with no effort and stuff.
The truth is I really enjoyed this first season and I'm waiting to the second one. If you have not watched yet, you should, specially if you are a Breaking Bad's fan like me.
There is no more to say, see you later.